The Rockabilly photoshoot was a collaboration with Adelaide photographer Julia Thomas. We had so much fun with the concept and art direction for this shoot.  We were inspired by the classic 50s rockabilly style,  love for vintage hair and makeup, vintage clothing and tattoo's.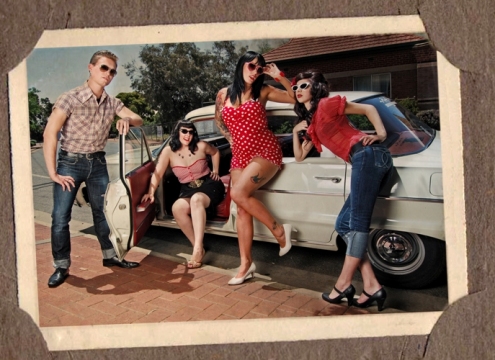 Meet the gang after a hard day cruising the Bromp's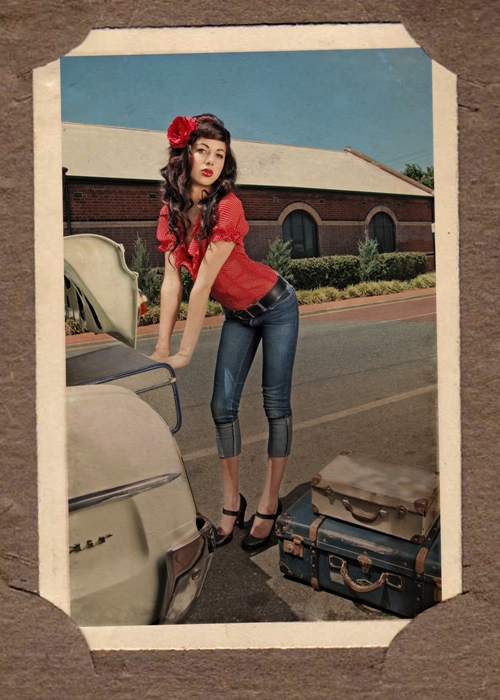 Jaih loading up the Chevy
Ashlee spots a cute guy
Gemma ready to roll
And Joel, Mr smooth
A big thanks to Julia Thomas and her amazing photography skills and Andy for his photography assistance, Sarah for helping me style the hair, Justine and Julian for the Chevy, Our beautiful models Ashlee Adams, Jaih, Gemma Vendetta and Joel, Moxie minx for the loan of a few hot frocks. Lastly I want to thank the beautiful Rachel from Vintage Carousel – thanks for being so generous and letting us take over your shop for the day!
This post is tagged Freelance Hairstylist, Freelance Makeup Artist, Hair And Makeup, Rockabilly, Vintage, Vintage Hair